We had just finished our peanut butter and chocolate chip cookies and being the intrepid (or maybe just greedy) bakers that we are, decided to raise another sweet creation from the oven and this is it in all it's brown glory: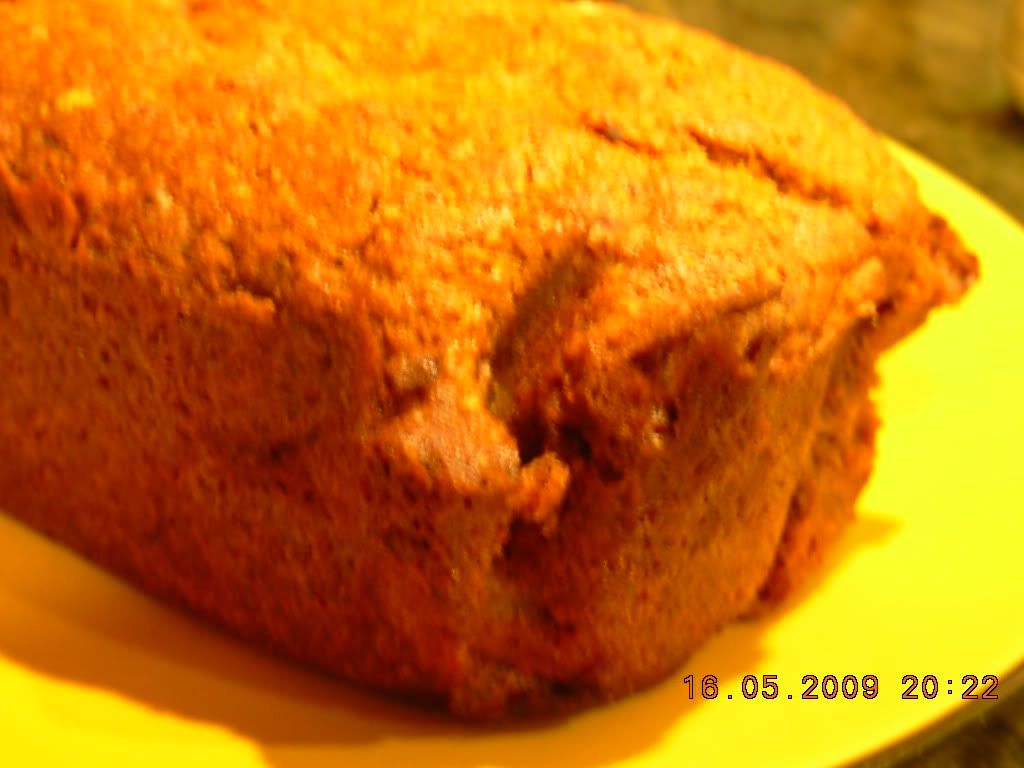 (okay, maybe the picture doesn't do it justice- but we like to blame it on the camera, sun, wind, and the moisture from the air rather than admit we're bad photographers)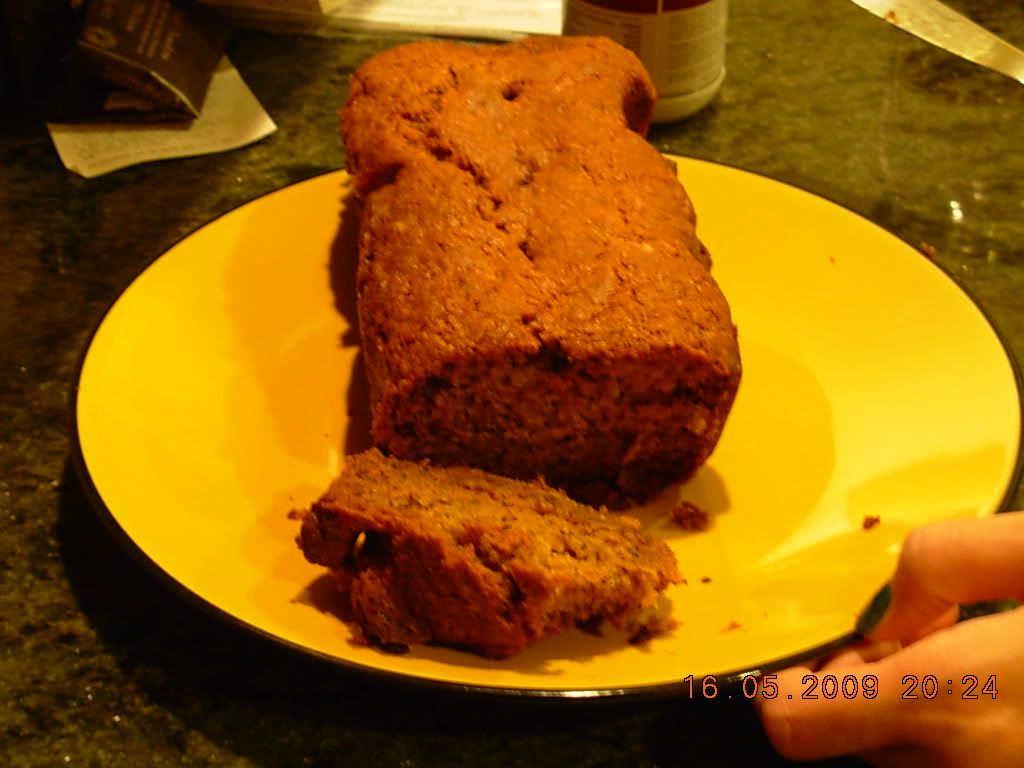 Wonderfully moist and banana-ey!
Egg-Free Banana Bread
(Adapted from this
recipe
)
Ingredients:
1/2 cup butter/margarine

3/4 cup organic cane sugar

1 1/2 cups all-purpose flour

1 tsp baking soda

1 tsp sea salt

1 tsp cinnamon

1 large ripe banana

1 tsp vanilla extract

2 tbsp milk

1 tbsp honey (or as much as you like)
Method:
Preheat oven to 160° C.

Lightly grease 8 x 4 bread loaf pan.

Cream butter (or margarine) and sugar in large bowl.

Slowly sift in flour, baking soda, salt, and cinnamon.

Mash banana in separate bowl and then add in to large bowl and mix.

Add vanilla extract.

Pour batter into greased pan.

Bake for 60 minutes or until knife comes out clean.

Allow to fully cool before slicing.
Print-friendly version of recipe
here
.

And voila, the awesome-est banana flavour you'll ever taste! We only used one banana and even people who do not monkey about with their criticism showed much appreciation for this amazing burst of flavour ie. Jade's dad.